B·R·A·H·M·S KRYPTOR Analyzers: Benefits and Features
B·R·A·H·M·S KRYPTOR Analyzers are fully automated random-access benchtop immunoanalyzers that use TRACE technology to derive uncompromised quality for safe patient management.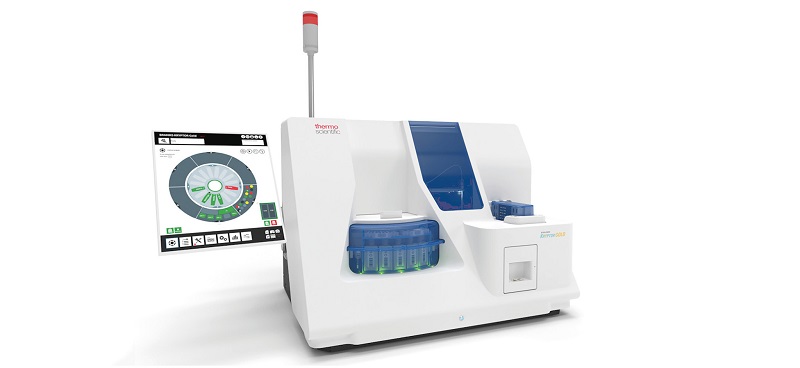 B·R·A·H·M·S KRYPTOR GOLD
The novel engineering and thoughtful design of B·R·A·H·M·S KRYPTOR GOLD redefines user autonomy, throughput and cost efficiency.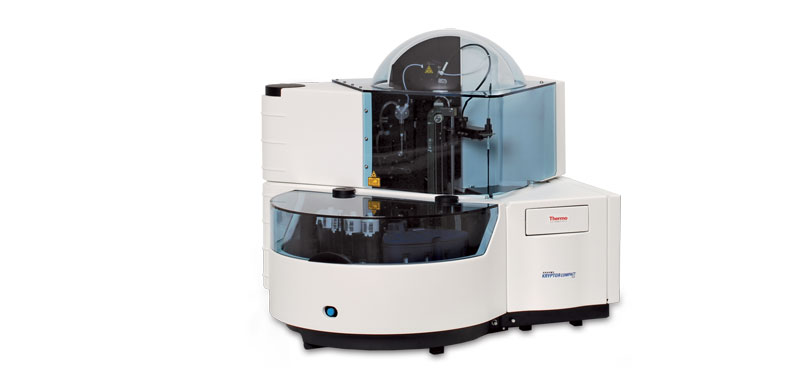 B·R·A·H·M·S KRYPTOR compact PLUS
With small footprint and intelligent engineering, Thermo Scientific B·R·A·H·M·S KRYPTOR compact PLUS brings exceptional value to clinical laboratories.
Benefits for precise and accurate diagnostics
B·R·A·H·M·S KRYPTOR Analyzers provide access to new innovative markers for improving patient management and health economics.
Key features of B·R·A·H·M·S KRYPTOR Analyzers
Optimize workflow to focus on essentials.
Fully automated maintenance – For reliable workflow
Ensure maintenance steps are not forgotten by using predominantly automated and software-controlled maintenance management system. Track and record all maintenance steps to support the quality management system.
Real-time notification system – For keeping track of the samples and reagents
Get the results directly delivered via LIS connection. In addition to warning signals, get real time notification when a bubble or particle is detected.
End to end traceability – For reducing error in data entry
Minimize errors by using barcoded reagents and consumables.
STAT function – For fast sample analysis during emergency situation
Run emergency samples without interrupting the on-going measurement.
User-friendly interface – For ease of use
React with purpose and ensure results are relevant when Intuitive graphics like colour-coded system ("traffic light system") alert run status and any necessary action.
Self-determining dilution factor – For no user intervention
Reduce the hands on time by using TRACE technology that helps determine the dilution factor for out-of-range sample and make sure that the dilution is carried out with no human intervention.
Video B·R·A·H·M·S KRYPTOR Analyzers – For the benefit of the patient
B·R·A·H·M·S KRYPTOR Analyzers: Downloads
pdf Powerful Precision. For the benefit of the patient (729 KB)
pdf Powerful Precision with B·R·A·H·M·S KRYPTOR. Uncompromised quality for essential indications (1.09 MB)
pdf White paper B·R·A·H·M·S KRYPTOR. Nobel Prize-winning TRACE technology on B·R·A·H·M·S KRYPTOR (127 KB)
pdf White paper B·R·A·H·M·S KRYPTOR. Self-determining dilution factor (69 KB)
pdf B·R·A·H·M·S KRYPTOR Analyzers. Analyzers and consumables ordering information (447 KB)