Research & Development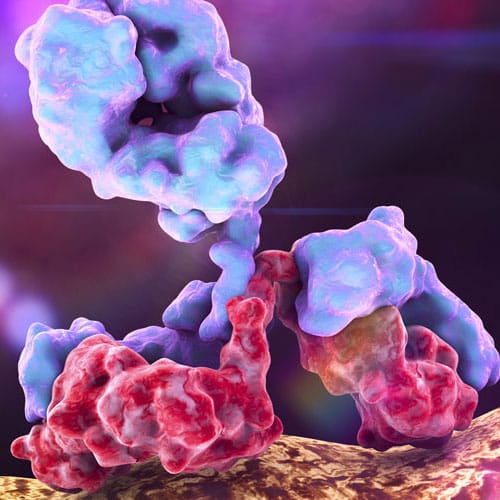 Our scientists and cross-functional project teams turn molecules detectable in blood into clinical diagnostic biomarkers and precision medicine tools that inform physicians in the screening, prognosis, diagnosis and monitoring of disease. The potential to address major unmet medical needs and to advance clinical practise through biomarkers continues to be substantial – a significant percentage of healthcare decisions relies on laboratory medicine while only a few hundred tests have been integrated into clinical routine, out of more than 10,000 peptides and proteins thought to circulate in human plasma.
Identification and clinical validation of novel biomarkers
Laboratory medicine and medical in-vitro-diagnostic (IVD) tests offer many opportunities to innovate: To better support physicians in their choice of therapy to improve patient outcomes, to aid clinical laboratories to provide test results faster, easier and more cost effectively, or to help reduce health care spending in general.
Our R&D focus lies in the identification and clinical validation of novel biomarkers, in the automation of biomarker tests through immunoassay technology as well as in the new product development and life cycle management of B·R·A·H·M·S IVD products. We strive, through our strong network of IVD industry partners and on own IVD platforms, to make novel immunoassay tests with proven and meaningful clinical utility available to physicians and laboratories, ultimately to help improving patient care.
We are very much interested to collaborate in bringing science and technology to the laboratory medicine field. Please do not hesitate to contact us with your ideas to advance novel biomarkers and clinical tests, together with you.
Our people
Our people
We are an R&D team of around 80 scientists, engineers, technicians and project managers at two Thermo Fisher Scientific locations, in Hennigsdorf (close to Berlin, Germany) and in Nimes (between Marseilles and Montpellier, France), with a diverse set of activities:
Biomarker research, including mass spectrometry- and Immunoassay-based proteomics and biobanking
Immunoassay prototyping, including antibody development
Immunoassay product development
Mechanical, electrical and software engineering and instrument product development
Scientific and technical support to assist in global regulatory submissions and to continuously improve our products
Intellectual property management
Portfolio- and project management
Hennigsdorf, Germany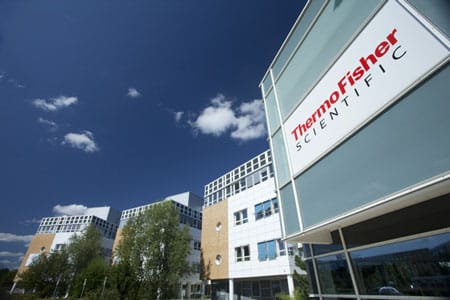 Thermo Fisher Scientific in Hennigsdorf, Germany (close to Berlin)
Nimes, France
Thermo Fisher Scientific in Nimes, France (between Marseilles and Montpellier)